清筑雅居
Qing Zhu Villa
家,心沉澱的所在
隱居三義山林中的私人別墅,尋求結合自然、景觀、建築及室內的心靈居所。如此,景觀,就不是改變生態的環境;建築,就不再是阻隔於自然的量體;室內,就不只依存於建築內部的空間;人,找到家的所在。
Home, a place which can let the mind rest.
In a intimated private villa at Sanyi Township, Taiwan. A residence where the nature, landscape, architecture and the interior design are integrated together : the landscape is not intending to change the environment, the architecture is no longer a volume to separate the nature, and the interior design is not only a part of space inside the architecture. This is a place to call Home.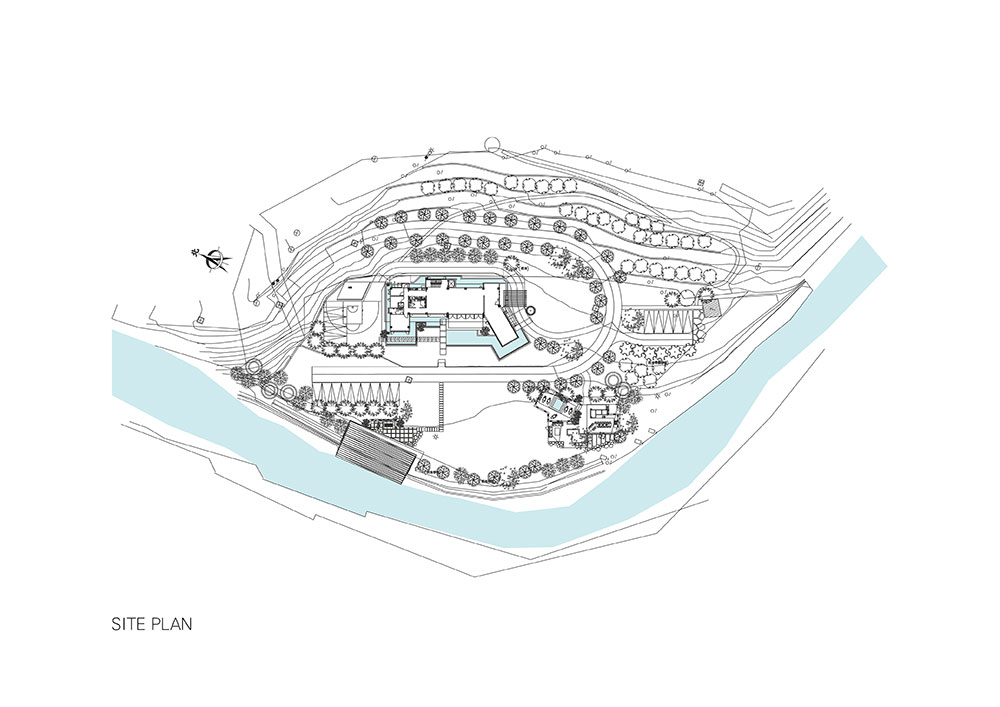 清筑雅居,景觀、建築、室內的總合設計,簡化設計界面的阻礙,傳達最初、最真的理念。
QING ZHU VILLA is an integrated conception of landscape, architecture and interior design. The idea is to communicate the original and pure concept by simplifying the design interface.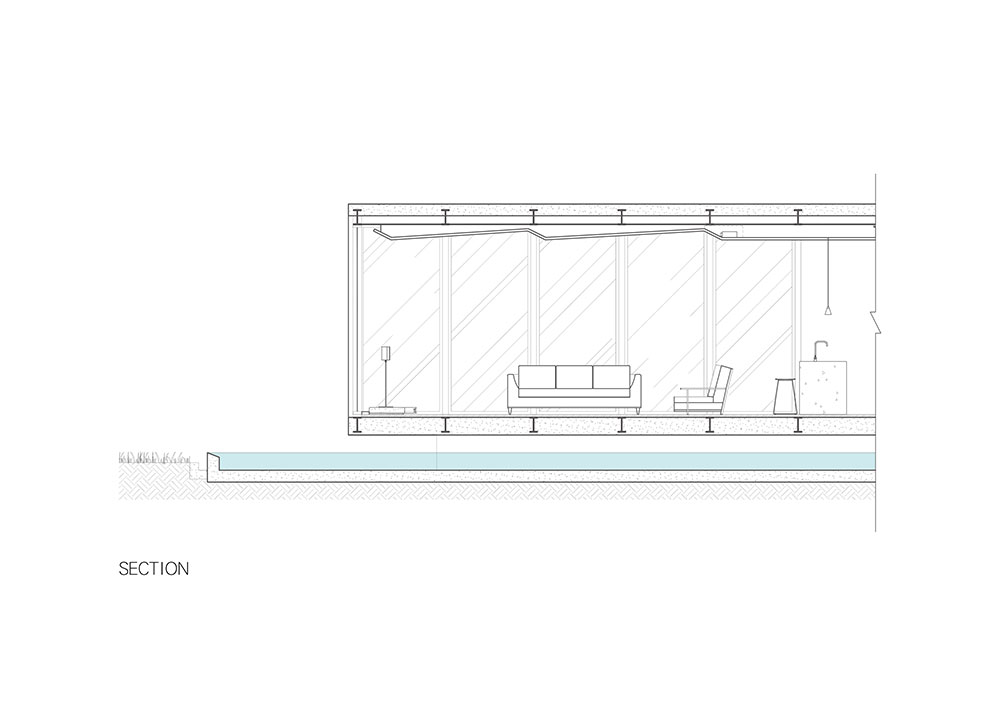 自然不只是景,人更應自由生活其中,每一空間以回歸自然為主軸,以最少的牆,創造最大的空間自由,以最大的窗、甚至無窗,讓光影與空氣的流動。
The Nature is not only to be seen as a scenery, it should also be part of living space. Each space should respond to the environment, creating more spaces with less walls, and letting the light, shadow and air to move freely through extended transparent window design.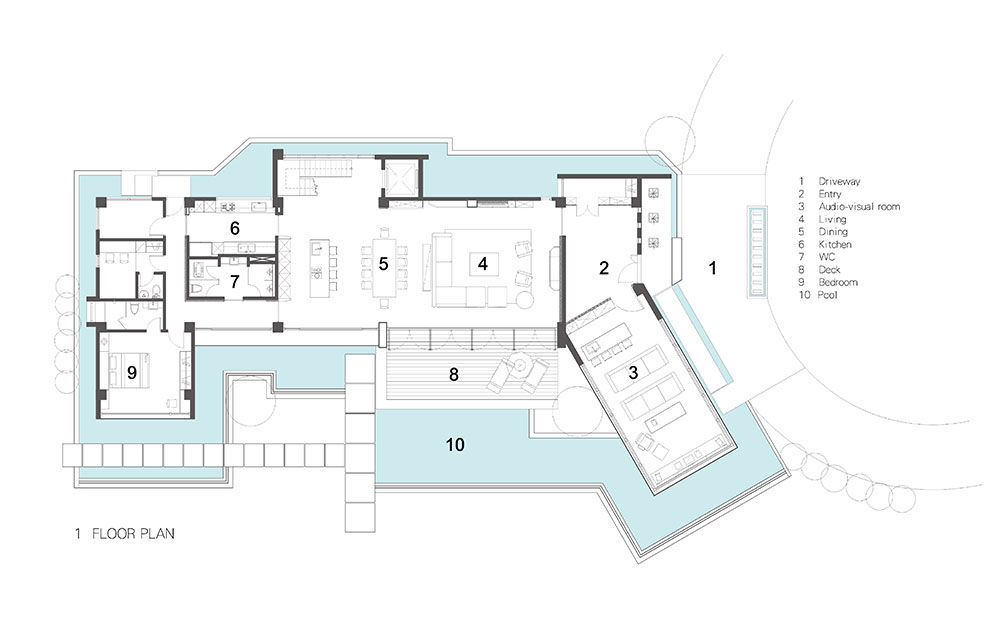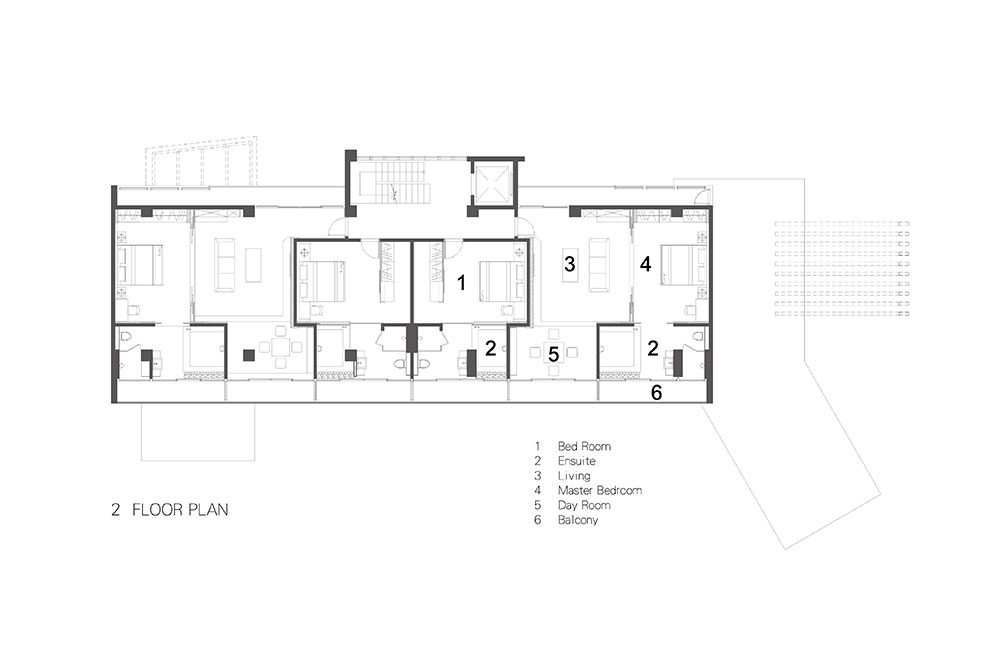 人為的造景及造型自然剔除,運用光、水、木、石的材質,無不呼應襯托以自然為主體,模糊了自然、景觀、建築及室內的界限,創造人與自然的連結。
於是,心,找到自由;家,油然而生。
Artificial landscape is excluded. Just letting the light, water, wood and stone interact among them and reflect the nature. The boundary between nature, landscape, architecture and interior design is indistinct, a connection between people and nature, in return, is created.
Then you mind can rest in a place to call HOME.